America's 5G Future
Spectrum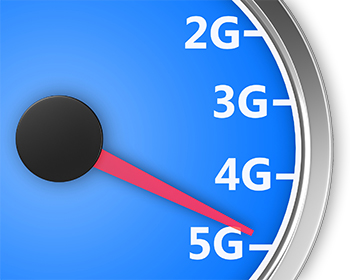 The FCC is taking action to make additional spectrum available for 5G services.
Infrastructure Policy
The FCC must update infrastructure policy to encourage investment in 5G networks. As Acting Chairwoman Rosenworcel has said: "if we want broad economic growth and widespread mobile opportunity, we need to avoid unnecessary delays in the state and local approval process. That's because they can slow deployment."
Modernizing Outdated Regulations
The FCC is modernizing outdated regulations to promote the wired backbone of 5G networks and digital opportunity for all Americans.
Other Actions
5G Open Radio Access Networks: The FCC's Forum on 5G Open Radio Access Networks featured experts at the vanguard of the development and deployment of 5G network architecture. Open, interoperable, standards-based, and virtualized radio access networks offer an alternative to traditional cellular network architecture and could enable a diversity in suppliers, better network security, and lower costs.
Innovation Zones: The FCC created its first two Innovation Zones, city-scale test beds for advanced wireless communications and network research, including 5G networks.